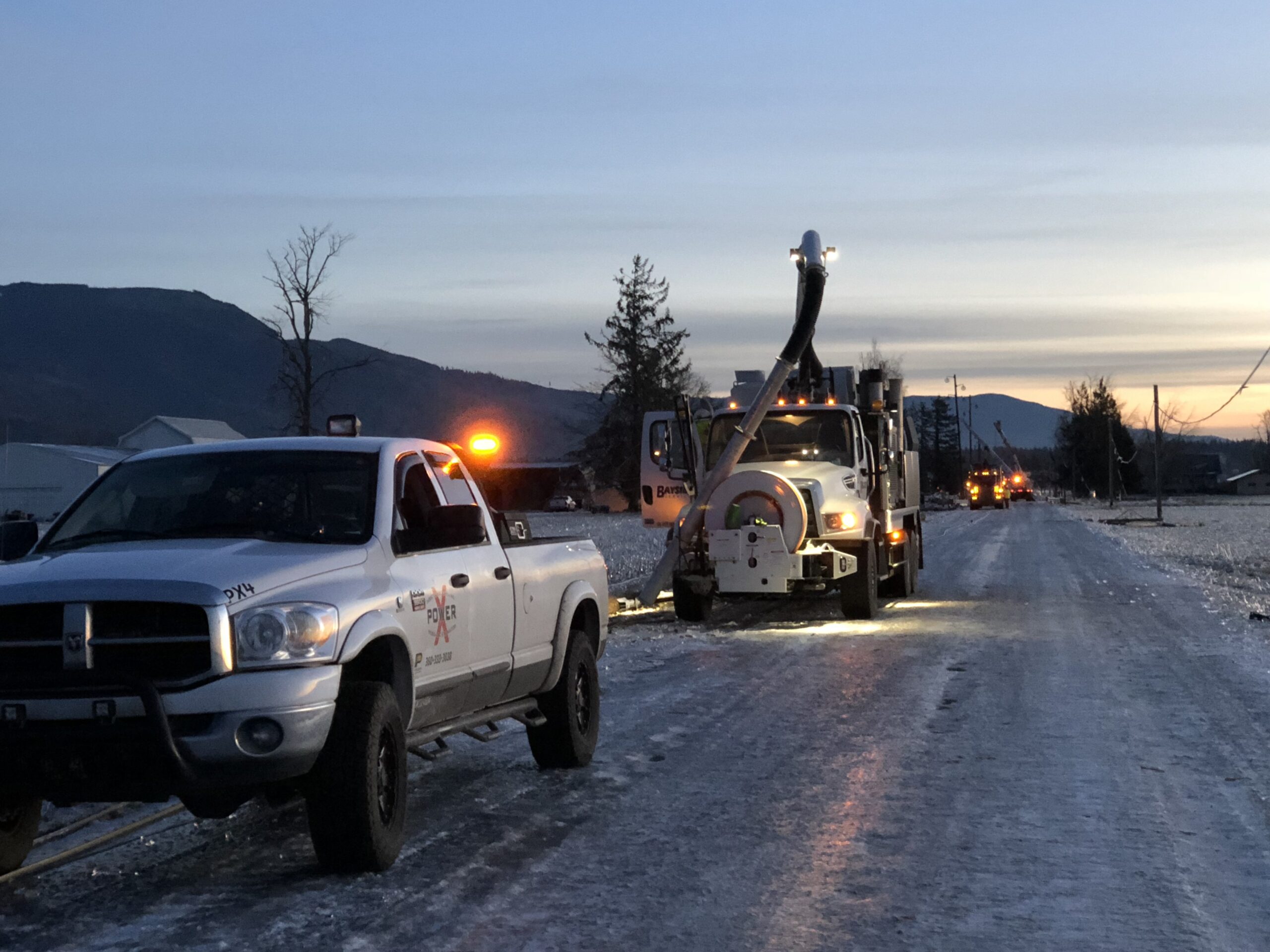 Hydro-vac Excavation work requires "safe digging" practices.
Our technology redefines safety expectations when performing critical and sensitive excavation work. Unlike conventional methods, this process allows us to safely deal with known and unknown subsurface infrastructures.
Pneumatic- & Hydro-Vacuum Excavation technology uses pressurized compressed air (pneumatic) and/or water (hydro) agitation to loosen and remove soils. Debris and materials are collected using vacuum equipment, maintaining a nearly dust-free operation.